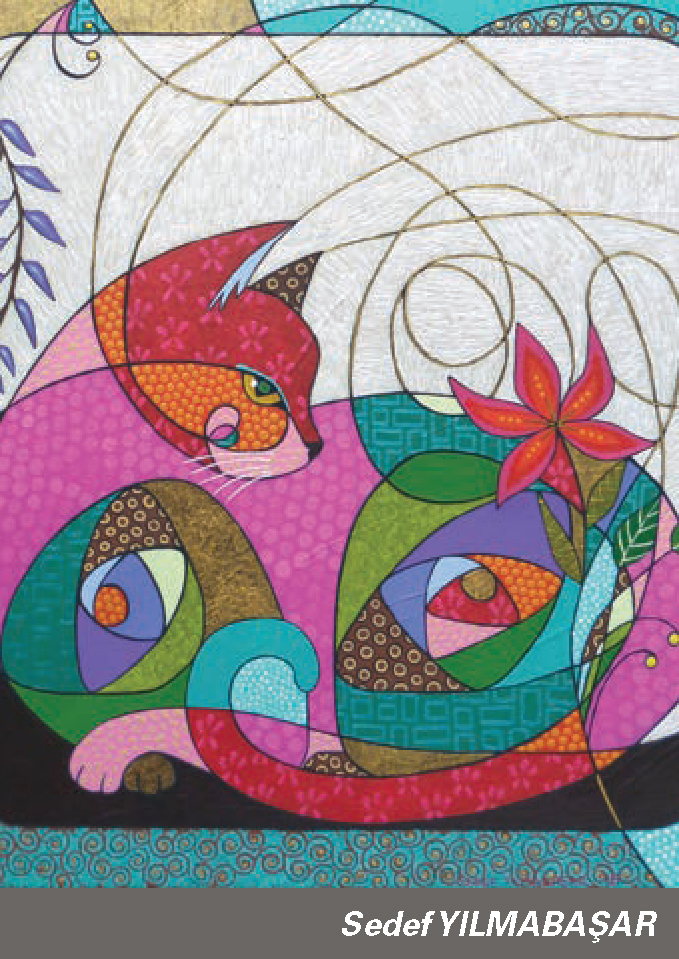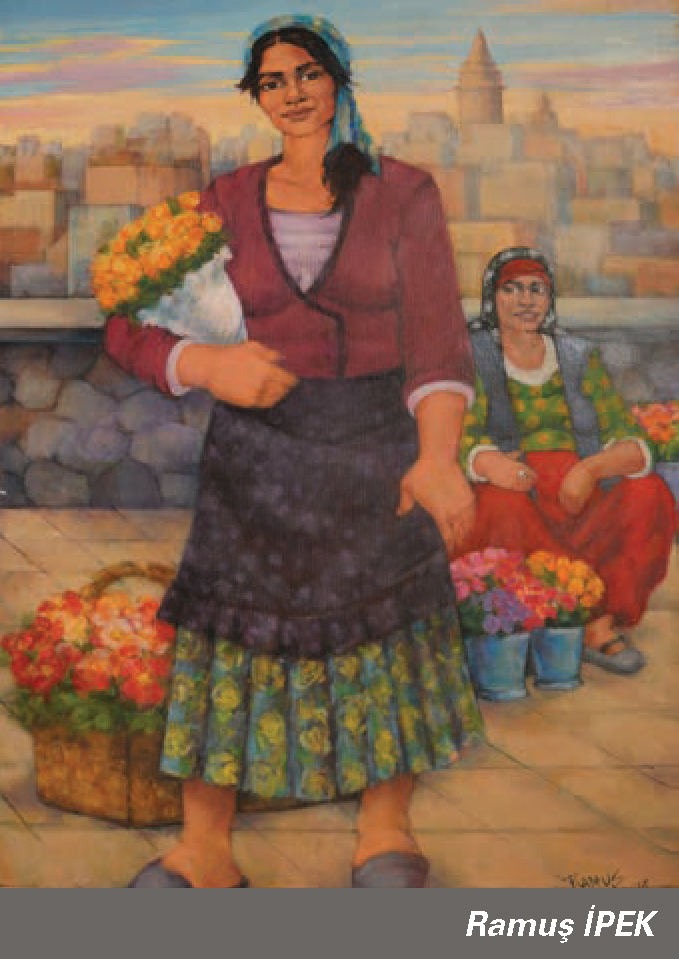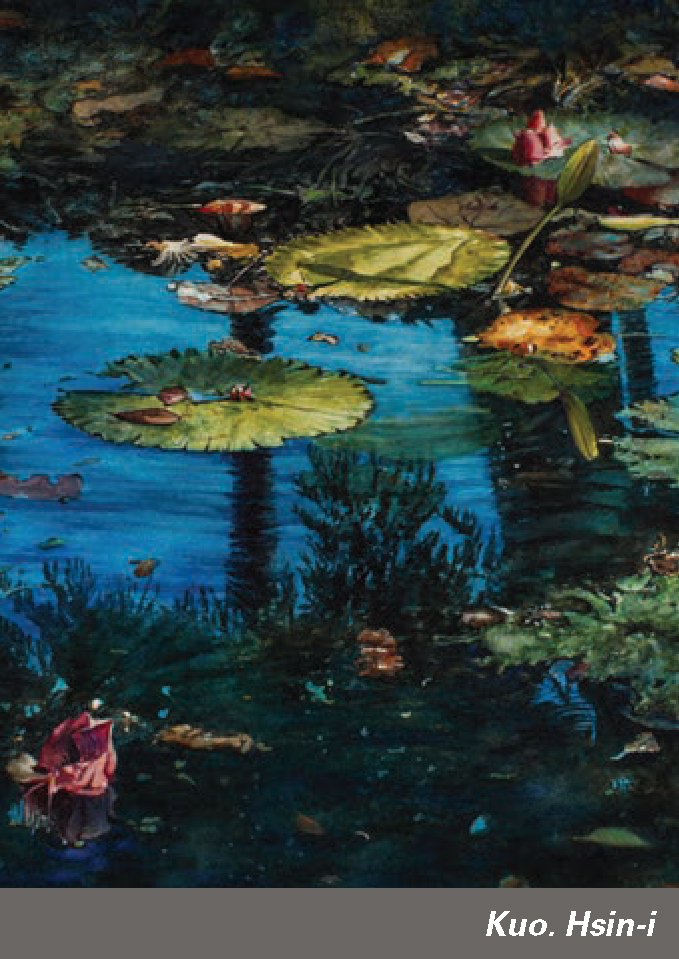 As Nurol Art Gallery we have been serving the Ankara art lovers at our Kavaklıdere Hall since April 2002. While doing this, we are fully aware of how important the function of an art gallery is. Galleries are the meeting point for the viewers, art and the artist. It is important for you to do your job the right way so that the art lovers who take you seriously and come to visit would not be disappointed , and make their time worthwhile and make sure that the time he or she spends at the gallery makes some sort of a contribution to himself or herself. Within the structure of Nurol Art Gallery, Nurol Education Culture and Sports Foundation which has set out to make a conscious contribution to the cultural and art life in Ankara is staying the course along the path to realize this objective by acting with great care.
Our Gallery program eight or nine exhibitions on average in every art season and in addition it makes happen chats, signing and promotion days. Naturally, the orgnization of an exhibition is not only to send out invitations and throw an opening cocktail party. Our exhbition plans starts one year in advance, and exhbition preparations two months in advance. The most important work to be done in the process is the preparation of the exhibition catalog. Our Gallery, by putting together a comprehensive catlog for every exhibition it forms a lasting document for both our gallery and the artist. In addition to the catalogs, for the purpose of making a contribution to the culture until today with Bihrat Mavitan ve Mehmet Güleryüz taking the lead we have prepared art publications. It is one our objectives in the upcoming years to increase the number of our art books. Besides the catalogs, invitations, press releases, and other written and video materials are also prepared with great care. For us an effective announcement of an exhibition, establishing of good relations with the art lovers and the press and to ensure the permanency of this situation are among the most important tasks of the gallery. You may open exhibitions, but the most important thing is to be able to attract as many people as possible, and to ensure that the art lover visitis the gallery as many times as possible by blending with the warm atmosphere you create. ... And at the end of the exhibition, if your artist leaves your gallery happily to come back and work again then you have become successful!
We as Nurol Art Gallery wish to work with our artists at definite intervals by forming a group of artists over time. Our Gallery should be these artists' address in Ankara and also we think that when the viewer calls from outside the exhibitions they should be able to contact these artists through our gallery. Despite he fact that we are a very young gallery we can easily say that we have come a long way in this regard.
At our gallery, we organize talks and different works every month. These talks may be realized with the artist of the exhbition or with someone from a different walks of life. For example in the past seasons, we have organized functions like "Hasan Pekmezci print painting application " and "Nazlı Eray Signing and Chatting" . By doing this, we think that the viewers do not only come to the gallery for only the exhibitions but also for different purposes like to be informed, to
have a good time, and this way to provide them with the opportunity for art and culture to have a larger place in their life. In short, Nurol Art Gallery is not only a gallery, we are also making every effort to make sure that it is not only percieved as a gallery but also a quality culture and arts environment. In this season again we will spend one Saturday afternoon every month just doing that.
Our Gallery until today hosted Nuri İyem, Bedri Rahmi Eyüboğlu, Mehmet Güleryüz, Aydın Ayan, Mevlut Akyıldız, Duran Karaca, Habip Aydoğdu and manu other important artists. In the years ahead, we are thinking about hosting many more young artists at our gallery. In addition, we plan to organize student exhibitions toward the beginning and the closing of the season by establishing relations with the fine arts schools at the universities. Our Gallery was established by Nurol Education Culture and Sports Foundation but our existence, and permanence will be realized through the support and the interest of the artist and the art lovers as much as our institution. With this in mind, we love the work we do. Suggestions and criticisms coming from all walks of life will show us the way, and contribute to our development. We are open to cooperation with everybody for a function worthy of the capital city. As we have said, as a gallery we are only at the start of a long trek. For your suggestions and criticisms you may reach us at the below phone number and e-mail address.
Tel: 0312 4688670
Fax: 0312 4551033
Adres: Gelincik Sok. No:2/2
06690 Kavaklıdere / ANKARA