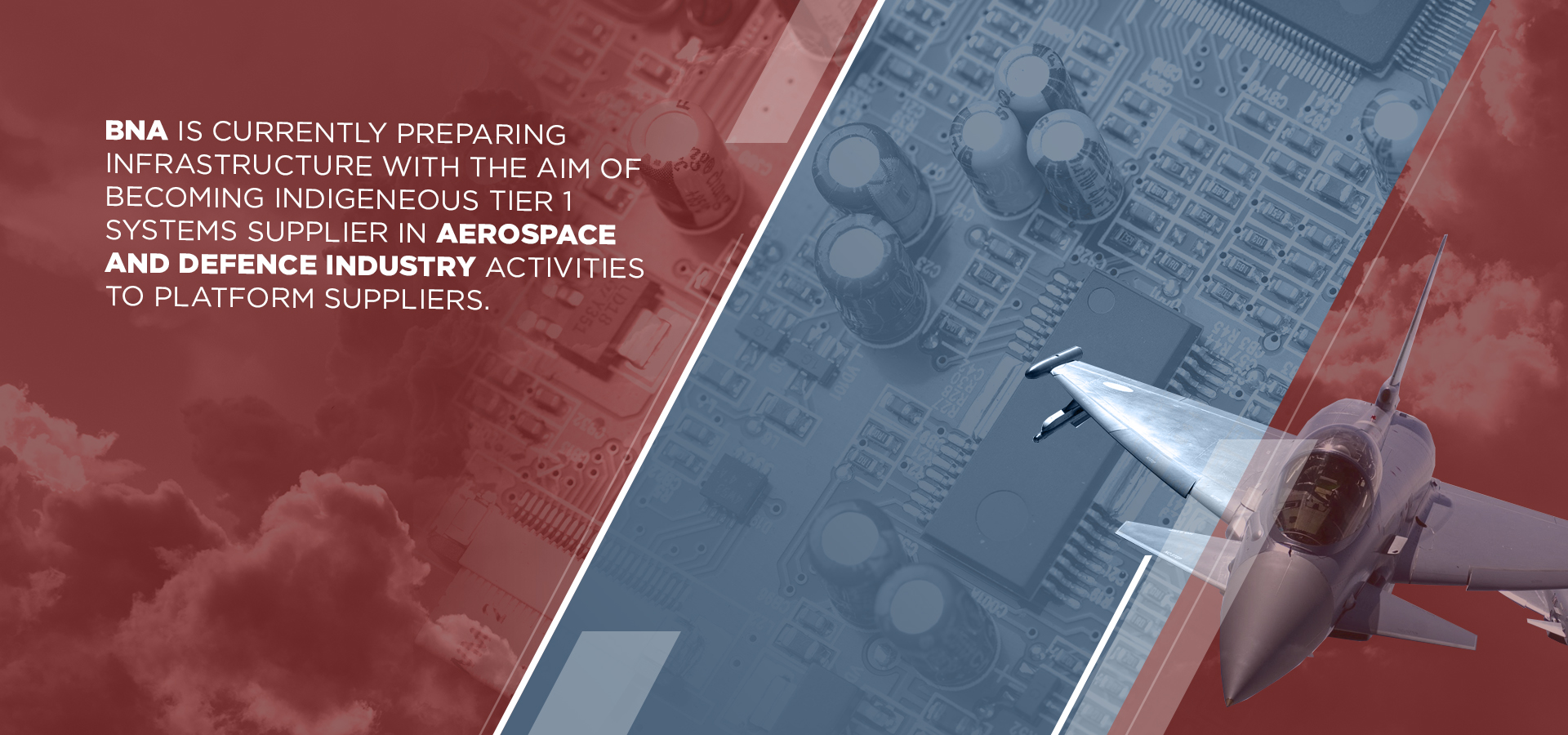 Date of Establishment: November 2015
Shareholder Type: 51% Nurol Holding, 49% BAE Systems plc.
Fields of Activity: Engineering and R&D, System Development and Manufacturing, High End Systems Integration
Chairman of Executive Board: Mehmet Oğuz Çarmıklı
Members of Executive Board: Christopher George Boardman, Feyiz Erdoğan, Engin Ufuk Aykol, Birol Altan, Michael Christie, Thomas Fillingham
General Manager: Eray Gökalp
Vision
Preferred partner in local and international market with its aviation focused best-valued products and capabilities that are developed in Turkey.
Objectives
Leverage BNA technology and capability with our shareholders' experience
Grow aviation sub-system design, development, production, training and support capabilities
Grow airborne software and systems integration capabilities
Sustain programme execution compliant to aviation standards and guidelines.
Phone: +90 (312) 210 0220
Address: Cyberpark E Blok Kat: 3 No: 301 06800 Bilkent
Ankara - TURKEY